VISN Rural Consultants
---
VISN 2 — Michelle LaRock
---
VISN 3 — Bertha Fertil
---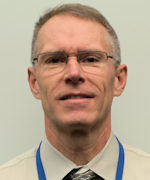 VISN 4 — Anthony Behm, DO
Anthony Behm has been with the With VA since 1998 and has served as a primary care provider, medical director of primary care and Chief of Staff at the Erie VAMC. Anthony is a 2005 graduate of the Network Executive Healthcare Leadership Institute and a 2010 graduate of the Leadership Erie Program. He is currently a member of the VHA primary care field advisory committee, the hospitalist field advisory committee and he chairs the VISN 4 primary care committee and co-chairs the VISN 4 PACT committee. Anthony completed his residency in internal medicine in 1995 and worked for 3 years in the private sector as a hospitalist.
---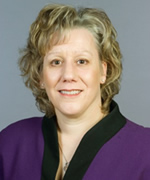 VISN 5 — Paula Gorman
Ms. Gorman began her Federal career in 1987 as a Recreation Therapist for the Washington DC VA Medical Center. She has since held positions of Voluntary Service Specialist, Chief, Voluntary Service and Recreation Therapy and the Assistant Director overseeing multiple services to include Prosthetic Service, Canteen Service, Chaplain Service, Voluntary and Recreation Therapy Service, Patient Advocacy and Patient Centered Care. She continuously managed many of the Medical Center's large-scale, high-profile special events including the Winterhaven Homeless Stand Down and the Welcome Home Celebration for Veterans of Operation Enduring Freedom, Operation Iraqi Freedom and Operation New Dawn (OEF/OIF/OND).
Ms. Gorman joined the VA Capitol Health Care Network- V05 in 2011 as the VISN Rural Health Consultant and Lead Women Veterans Program Manager. She received her BS degree in Therapeutic Recreation from the University of Maryland. In her twenty-six years with the Department of Veterans Affairs she continues to serve our nation's Veterans with compassion, commitment and professionalism.
---
VISN 6 — Sheila K. Zeto
Sheila is the acting rural consultant for VISN 6. Prior to this she was the rural health coordinator for the Beckley VA Medical Center in Beckley, WV. Previously she was the Occupational Health and Safety Manager and Emergency Preparedness Coordinator at the same facility. Sheila graduated from Marshall University in Huntington, WV in 1976 with a B.S. and in 1978 with a M.S. degree. She started her career at the VA Medical Center in Huntington, West Virginia, as a temporary, part time Physical Science Aid. Sheila spent 25 years at the U. S. Department of Agriculture, Agricultural Research Service with the last 4 years in administration. Sheila went back to school in 1985 while working full time to earn a second M.S. degree in Occupational Safety and Health. She has authored and co-authored numerous agriculture related articles in regional, national, and international journals and symposia proceedings. She has won several regional and state awards including the WV Women's Commission Outstanding Woman Scientist of the Year in 1995.
---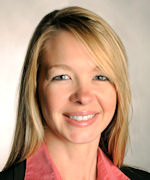 VISN 7 — Kristin Pettey, LGSW
Kristin Pettey began her Federal career in January 2006 as a Social Work Intern at the Tuscaloosa VA Medical Center. She has since held clinical social work and program lead positions at the Tuscaloosa VA Medical Center. As an experienced social worker, she has provided outpatient recovery services for the treatment of substance abuse and post-traumatic stress disorder (PTSD). Kristin was instrumental in the implementation of Cognitive Processing Therapy (CPT) for PTSD at Tuscaloosa VAMC and received CPT provider certification in 2009.
Prior to her current position, Kristin was selected as a rural health project manager at Tuscaloosa VAMC, where she assumed responsibility for implementing a new rural health outreach program. She now is the Rural Health Coordinator for Tuscaloosa VAMC while continuing her efforts at the VISN Rural Consultant. Kristin earned her BS Degree in Psychology from the University of Alabama in 2003. She earned her Masters of Social Work from the University of Alabama in 2006 and is a licensed social worker.

---
VISN 8 — Michelle Winslow
---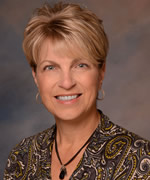 VISN 9 — Jackie Morales, LCSW
Jackie Morales began her Federal career as a Social Worker Intern at the Birmingham VAMC in January 1986. Jackie has since held clinical social work and social work coordinator positions with the Birmingham VAMC, James H. Quillen VAMC in Mountain Home, Tennessee and the Tennessee Valley Healthcare System in Murfreesboro, Tennessee. She has provided direct patient care to Veterans in both the acute and long term care setting. In 2006, Jackie was named the James H. Quillen VAMC Woman of the Year. Jackie earned her B.S. Degree in Psychology from The University of Alabama in 1984. She earned her Master's of Social Work from The University of Alabama in 1986.
---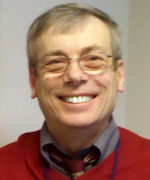 VISN 10 — Joe Kohut
Joe Kohut has been with the VA since 1983. He has served at the Cleveland VAMC, Pittsburgh VAMC, and Philadelphia VAMC. He is currently the VISN 10 PCL Director and VISN 10 Rural Health Consultant. Additionally, Joe Co-Directs the 12 CBOCs for the Cleveland VAMC in Northeast Ohio. He is a retired LTC Medical Service Corps Officer having served 6+ years of active duty and 16 years in the Ohio Army National Guard. He has a Bachelor's degree from Youngstown State University in Education and a Masters degree from Central Michigan in Personnel Management. Current emphasis is PACT implementation and rural health services expansions across VISN 10.
---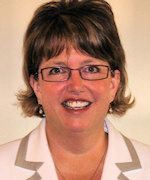 VISN 11 — Sherri S. DeLoof, LMSW
Sherri DeLoof began her VA career in 1995 as a social worker at the Battle Creek VA Medical Center. In 2003, she became a social work supervisor and program coordinator for the VA Home and Community-Based Care Programs. Sherri's past experiences also include work in mental health, geriatrics, and primary care. She earned a Bachelor Degree from Spring Arbor University in 1993 and a Master Degree in Social Work from Western Michigan University in 2000.
---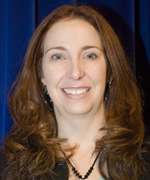 VISN 12 — Mary Kay Campbell, MHA, FACHE
Mary Kay Campbell, FACHE was appointed VISN 12 Rural Consultant effective April 8, 2012. Prior to this position, Ms. Campbell served as the Chief, Voluntary Service at VA Memphis for nearly 4 years. In this role, Ms. Campbell was responsible for the recruitment, training, placement and follow up of over 500 volunteers and $250,000 in annual gifts and donations. Ms. Campbell also held the position of Customer Service Manager for 1 ½ years where she was responsible for patient satisfaction including the HCAPHS survey data and three Patient Advocates, employee satisfaction and employee wellness. Under Ms. Campbell's leadership, VA Memphis patient satisfaction scores improved and continue to rise. Ms. Campbell also orchestrated the facility's drastic improvement in patient wait times for appointments. Under her leadership, the number of Veterans waiting greater than 30 days for an appointment dropped from 1.73% to .41% in less than 6 months. Ms. Campbell joined VA Memphis in 2008 after serving as Manager, Voluntary and Community Resources Department at VA Northern Indiana Health Care System in Fort Wayne and Marion, Indiana. Ms. Campbell has worked for the Department of Veterans Affairs since July 2005, when she began as a post-graduate Administrative Fellow with the Medical Center Director under the Graduate Health Administration Training Program (GHATP).
Ms. Campbell has a Bachelor's Degree in Sports Medicine from Whitworth University in Spokane, WA and a Master's in Health Administration from the University of Colorado at Denver. She is board certified in healthcare leadership and a Fellow in the American College of Healthcare Executives. Outside of work, Ms. Campbell has held leadership position in organizations throughout the mid-south and was a Charter Member of the Memphis Midtown Rotary Club serving as President-Elect from July 2011 through March 2012.
---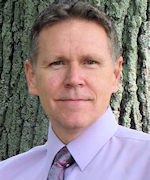 VISN 15 — Kevin Lovette, MSN
Kevin Lovette is a Registered Nurse with the Veterans Health Administration. He began his professional nursing career in 1995 with an Associate Degree in Nursing, a BSN in 1997, and MSN in 2006. His entire nursing career has been devoted to the VA. He is a US Navy veteran and continues to serve in the Armed Forces as a Captain in the US Air Force Reserve Nurse Corps. His experiences in the VA include Staff Nurse positions in Medical-Surgical, Urgent Care, and Primary Care settings, before proceeding into Quality Management roles as a Medical Center Accreditation, and most recently, Performance Measurement Coordinator. Kevin assumed the VISN 15 Rural Health Consultant position on May 22, 2011.
---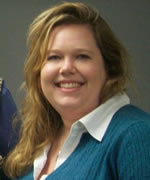 VISN 16 — Kelly Duke, MA
Kelly Duke currently serves as the VISN Rural Consultant for VISN 16. She has a Masters Degree in Medical Anthropology and over 10 years of public health experience. Prior to working with the VA she ran the statewide Colorectal Cancer Screening Program at the University of Arkansas for Medical Sciences. She also has extensive background in Community Based Participatory Research. Since being at the VA, she has managed the Rural Health program for VISN 16 working with projects that touch all aspects of Veteran health. She has been with the VISN 16 Distance Health Program Office since 2008.
---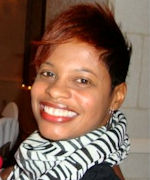 VISN 17 — Shenita Washington
Shenita Washington currently serves as the Rural Consultant as well as the Telehealth and Rural Access Program Manager for VISN 17. Prior to this position, she served as Assistant Director of the VA Caribbean Healthcare System in San Juan, Puerto Rico. Shenita has also held various positions at the Jack C. Montgomery VAMC in Muskogee, OK and the Michael E. DeBakey VAMC in Houston, TX. In each of these roles, expanding access to rural Veterans has been a key focus.
---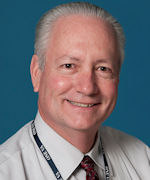 VISN 18 — Kenneth Browne
Kenneth Browne was appointed Rural Health/American Indian Planner for VISN 18 on October 10, 2010. Mr. Browne is a longtime employee of VA and Indian Health Service. He started his civil service career in 2001 with IHS as Fiscal Officer in Lakeport, California. He has diverse experiences, having served as a Fiscal Officer, Acting Facility Director, Administrative Officer and as a Health Systems Specialist. Mr. Browne graduated from Arizona State University in Tempe, Arizona earning a B.S.in Health Sciences in 1981 and a MBA from the University of Phoenix in 1986. Mr. Browne is a Veteran having served with the U.S. Air Force from 1986 to 1990. Mr. Browne is proud to have been able to fly the T-38 Talon at Williams AFB, Arizona and Sheppard AFB, Texas; the C/AC 130 Hercules at Hurlburt Field, Florida, and the F-15 Eagle at Holloman AFB, NM.
---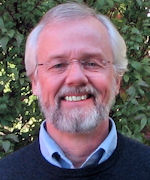 VISN 19 — Ronald E. Schmidt, MSW, LCSW
Ronald Schmidt is responsible for the planning, development and implementation of 4 major rural Telehealth programs to improve health care access to rural and highly rural Veterans: Primary Care Telehealth Outreach Clinics, Tele-Specialty Services, Tele-patient Education Services, and Virtual ICU services vICU. Prior to this position, Ronald was a training specialist and clinical liaison at the Rocky Mountain Telehealth Training Center. He holds a Master of Social Work from the University of Kansas, School of Social Welfare. In addition he has continued his education by taking courses in strategic and operational health planning, business management, and finance at the University of Kansas and Colorado State University.
---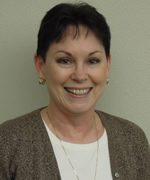 VISN 20 — Jodie Waters
Jodie Waters serves as the Strategic Planner and Rural Consultant for VISN 20. She began her federal career with the Social Security Administration, working for 11 years in the San Diego, CA area. She joined the VA in 2005 and worked at the Northern Arizona VA Health Care System in Prescott, AZ as Business Manager for the Primary Care Service Line. She moved to Vancouver, WA in May 2009 to accept the newly established VISN 20 Rural Consultant position. Jodie holds a Bachelor of Arts in Education from Arizona State University and pursued graduate work at San Diego State University. In addition to her federal service, Jodie has held teaching positions at the secondary and college levels.
---
VISN 21 — Kelly Flannery
---
VISN 22 — Ada Y. Clark
---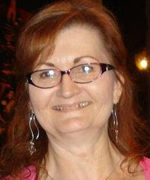 VISN 22 — Deborah Holden-Grogan
Deborah Holden-Grogan is the Management Analyst for Telehealth, Women's Health, and Rural Health. She began her federal career with the Department of the Army in New Jersey. She moved to southern California and worked for the Veterans Administration in Sepulveda, then transferred to the Small Business Administration. She returned to New Jersey and spent several years working in private companies, but moved back to northern California and worked at the VA Palo Alto Health Care System as Secretary to the Associate Director and Director and as AO for Engineering Service before relocating to southern California to take her current position in early 2012. She earned her Bachelor of Science in Health Administration from University of Phoenix in 2009.
---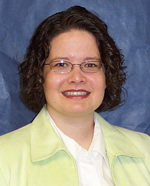 VISN 23 — Mia C. Briggs