Rural Veterans Coordination Pilot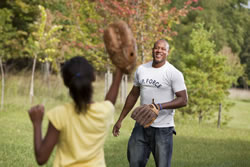 The Rural Veterans Coordination Pilot (RVCP) will help increase the availability of and access to quality health care and additional benefits for Veterans and their families living in rural communities throughout the country.
The Department of Veterans Affairs will award five grants to eligible community-based organizations and local and State government entities to assist veterans and their families who are transitioning from military to civilian life in rural or underserved communities. The grants will span 2-years and total $2 million each.
Grantee proposals should provide services designed to aid in the adjustment to civilian life in one or more of the following areas:
Increasing coordination of health care benefits for Veterans.
Increasing availability of high quality medical and mental health services.
Providing assistance to families of Veterans who are transitioning from military to civilian life.
Outreach to Veterans and their families, including providing communication tools to assist in connection of Veterans and resources.
Apply for RVCP Grant
The RVCP Grant application process has officially ended on October 4, 2013. The Rating and Ranking Panels will now be reviewing all of the applications. Expected date of the announcement of the five winners is estimated at the end of December 2013.
Questions?
If you have a question, please refer to our Frequently Asked Questions guide (32 KB, PDF). For all other questions, please send an email to Jackie Bean, Management Analyst, VHA Interagency Health Affairs (OIHA) at jackie.bean@va.gov, or call (202) 461-4178.