Attention A T users. To access the menus on this page please perform the following steps. 1. Please switch auto forms mode to off. 2. Hit enter to expand a main menu option (Health, Benefits, etc). 3. To enter and activate the submenu links, hit the down arrow. You will now be able to tab or arrow up or down through the submenu options to access/activate the submenu links.

SECRETARY'S ADVISORY COMMITTEE
SECRETARY'S ADVISORY COMMITTEE
SECRETARY'S ADVISORY COMMITTEE
SECRETARY'S ADVISORY COMMITTEE
Committee Recommendations | Meeting Summaries |
Committee Members | Membership Nominations |
Veterans Rural Health Advisory Committee
In 2008, the Secretary of the U.S. Department of Veterans Affairs (VA) chartered the Veterans Rural Health Advisory Committee (VRHAC) to study and analyze the challenges rural Veterans face when accessing health care and to advise the Secretary accordingly. VRHAC members:
Identify barriers to providing health care services to Veterans in rural communities
Recommend solutions that facilitate improved access to Veterans' health care in rural areas
VRHAC consists of 12 appointed members and 4 ex-officio members, appointed by the Secretary of VA. Members include rural health experts in academia; rural health professionals; state Directors of Veterans Affairs; leaders of Veterans Service Organizations; and rural Veterans. VRHAC members are led by a Committee Chair and supported by the Office of Rural Health.
Committee Recommendations

Each year, the Committee members request annual updates from and dialogue with subject matter experts at the federal, state and local levels to understand the rural Veteran care landscape. The Committee reports directly to the Secretary with recommendations that inform VA's national priorities, policies and approaches on how rural Veterans receive care and services. Recent VRHAC recommendations include:
The Committee also works to see firsthand how national policy, health care and services work at the local level. VRHAC members have participated in rural site visits to identify barriers to care and to elevate successful initiatives.
Membership Nominations
The Committee meets in person twice a year and may meet at other times by teleconference as needed. Members serve an initial two- or three-year term and the Secretary may reappoint members for an additional term of service. During the course of their term, Committee members are expected to attend all meetings and to contribute their time and expertise to Committee projects.

Nomination packets should include a letter of interest, letter(s) of recommendation, resume and a biography. Letters of recommendation are encouraged but not required.

Self-nominations are welcome. Third-party nominations must indicate that the nominee has been contacted and is willing to serve.

It is the potential candidate's responsibility to identify possible conflicts of interest that might affect their objectivity in making recommendations to the Secretary. If a potential conflict is identified, detailed information about the possible conflict (such as employment, research grants and/or contracts) must be provided for evaluation.
VRHAC Application Form
Submit nomination packets via email or mail to:
Email: VRHAC Manager, VRHAC@va.gov

Mail:
Ms. Judy Bowie, VRHAC Manager
Office of Rural Health
Mail code - 10P1R
810 Vermont Ave., NW
Washington, DC 20420
For more information about nominations, email the Office of Rural Health or 202-632-8615. Emails sent to this email address are not secure. Please do not include personal data.
Meeting Summaries
Committee Members
Chair: Deanna Lamb

Deanna Lamb serves as the Chief Executive Officer for Northwest Health Services, a Federally Qualified Heath Center that cares for Medical, Dental, and Behavioral Health patients, as well as operates as a Veteran's Choice Provider in Northwest Missouri. She began her military career serving as a combat medic assigned to the 44th Medical Brigade Ft Benning Georgia and served on active and reserve duty for eight years. In her current position, Deana provides overall supervision and direction for 14 clinics supporting rural and underserved communities in Northwest Missouri. She is the Chair of the Secretary of Veterans Affairs' Veterans Rural Health Advisory Committee. She is a serving board member of Missouri Primary Care Association (MPCA). She has been affiliated with a myriad of health care organizations from not for profit FQHCs and Not for profit hospitals, Ability One organizations, assisted living facilities and large for profit hospitals operating in rural and metropolitan areas typically with a large veteran population. She also serves as a board member for Missouri Health Plus and has been affiliated with the Wounded Warrior program since 2010. Deanna received her Bachelor's Degree in Human Resources from St Leo University, her Master of Science in Human Resources from Troy State University and is completing her Master of Health Care Administration with Southern New Hampshire University.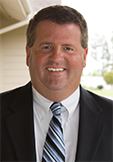 Graham Adams

Dr. Graham Adams serves as the Chief Executive Officer (CEO) and provides overall supervision and direction for the South Carolina Office of Rural Health. He has been with the South Carolina Office of Rural Health since 1995 serving in a variety of capacities. As the CEO since 2002, Dr. Adams is responsible for developing and executing long- and short-range goals to fulfill the mission and vision of the organization. In this role, he provides technical assistance to individuals and organizations regarding strategic planning, grant development, funding opportunities, infrastructure development and resource allocation. Dr. Adams consistently strives to work collaboratively with clinicians, administrators, educations, legislators, community and civic leaders and state and federal agencies to improve access to quality health care in rural communities. Prior to his role as the CEO, Dr. Adams served as the State Director of the Medicare Rural Hospital Flexibility Program, which is a federal initiative designed to assist small rural hospitals in improving their financial status. He has also served as the State Director for the Robert Wood Johnson Foundation's Southern Rural Access Program and the Associate Director and Special Projects Director during his tenure with the South Carolina Office of Rural Health. Dr. Adams received a doctorate in health administration and a Masters of Public Health degree both from the University of South Carolina. He graduated with a Bachelor of Science degree from Frostburg State University in Maryland.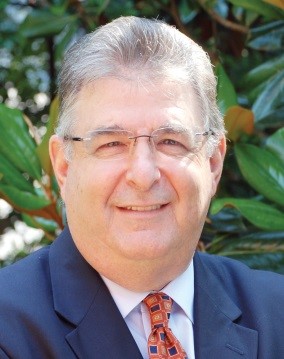 Andrew R. Behrman

Andrew Behrman, MBA, has worked in the health care industry for over 40 years. Since 2002, he has served as the President and CEO of the Florida Association of Community Health Centers, helping the federally qualified health centers increase their efforts to provide access to primary health care to our State's most vulnerable. Prior to this, Mr. Behrman served as the CEO of the Lake Okeechobee Rural Health Network where he developed and implemented a rural managed care health insurance product. He also served as the Executive Director of the Everglades Area Health Education Center (AHEC), and assisted in the development of the Florida Statewide AHEC Network. Mr. Behrman began his career in health services administration at Mount Sinai Medical Center in Miami Beach.
Mr. Behrman serves on numerous statewide and national legislative, policy, and governmental committees and organizations. He served as Chairman of the National Rural Health Association's (NRHA) Health Policy Congress, the policy making body for NRHA and a member of NRHA's Board of Trustees, and currently serves on the National Rural Veteran's Advisory Council. He has a strong background in legislative issues and policy development, managed care, health systems, and organizational leadership strategies. Mr. Behrman has authored numerous articles and publications in areas of healthcare, strategic development, organizational dynamics, and leadership and has presented at state and national conferences. As a Pilot, Mr. Behrman serves with the Veterans Airlift Command, providing flights for wounded veterans for health and other services and with South Florida Honor Flight. He holds a BS in Health Services Administration, and an MBA from the University of Florida. Mr. Behrman proudly served in the United States Navy and was deployed with the USS America to Vietnam in 1972.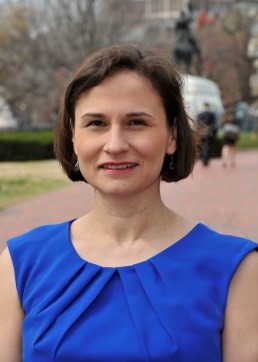 Stephanie Birdwell

Stephanie Birdwell is the Department of Veterans Affairs' Director, Office of Tribal Government Relations (OTGR), which is located within VA's Office of Intergovernmental Affairs. The OTGR serves as a staff office advising the Secretary of the VA on all tribal consultation and engagements with tribal governments. Ms. Birdwell works with four VA tribal government relations specialist located across the country, who focus on managing a portfolio of relationships between all aspects of the VA and tribes. The OTGR was established in 2011 as part of the agency's effort to implement the VA tribal consultation policy and enhance relationships with tribal governments in an effort to effectively reach and serve Veterans across Indian Country.
Ms. Birdwell has over twenty-years of professional experience working in Indian Affairs, at both the federal and tribal government levels. She earned her Master's Degree in Social Welfare from the University of California at Berkeley and her Bachelor's Degree in Journalism from the University of Oklahoma. On a personal note, she is an enrolled member of the Cherokee Nation of Oklahoma, and is the mother of twin daughters. Ms. Birdwell was inspired to become a social worker by her father, Dwight Birdwell, a Vietnam Veteran.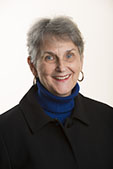 Angeline Bushy

Angeline Bushy, PhD, RN, Lt. Col. USA Ret. is the Bert Fish endowed chair at the University of Central Florida, School of Nursing in the Community Health Nursing Program. Dr. Bushy has a research focus in the issue of rural health care, and has publications in the Online International Journal of Rural Nursing, Journal of Cardiovascular Nursing, Family and Community Health, and other publications including numerous textbooks. Dr. Bushy, a Desert Shield and Desert Storm Veteran who served honorably in the United States Army Reserve Nurse Corp from 1984 to 2005, is a leader in rural Veterans' health policy issues at the national level. She is a Fellow in the American Academy of Nursing (2000-present), on the Board of Directors for the National Rural Nurses Organization (1999-present), and has held a multitude of leadership positions for the Association of Community Health Nurse Educators since 1996, to include serving as President from 2012-2014.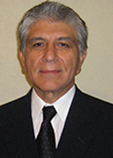 Francisco F. Ivarra

Francisco F. Ivarra is a Vietnam combat Veteran (1968-1969) and Purple Heart recipient. An advocate for Veterans since returning from Vietnam, Francisco joined the Department of Veterans Affairs as a post traumatic stress disorder (PTSD) counselor in Seattle, Washington. He was selected and graduated from the nationally-recognized Menlo Park Department of Veterans Affairs PTSD Training Program. Two years later after conducting research on the effects of PTSD on Hispanic Veterans, he was the first Hispanic Veteran selected by the Department of Veterans Affairs Puget Sound Health System to be part of their national PTSD study on Vietnam Veterans and served as a consultant to the Department of Veterans Affairs Readjustment Counseling Services Program. Francisco has been elected three times as the National Commander of the American G.I. Forum, and was instrumental in helping the Congressional Hispanic Caucus plan the first Summit on Hispanic Veterans in Washington D.C. He served as the Chair of the Department of Veterans Affairs Secretary's Advisory Committee on Minority Veterans and the State of Washington Governor's Veterans Affairs Advisory Committee.

Francisco is a retired university professor of Social Stratification and Comparative Cultures and currently serves as the President of the Vietnam Veterans of America, Washington State Council, Chair of the King County Veterans Oversight Board, and Northwest Representative, League of United Latin American Citizens National Veterans Initiative.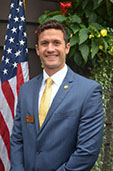 Michael McLaughlin

Michael McLaughlin served with the Marine Corps and is an Operation Iraqi Freedom Veteran. Michael deployed twice as an Infantry Mortarman with 1st Battalion 1st Marines. After completing his active duty service, Michael returned to his home town Mankato, Minnesota. He utilized his educational benefits and earned a Bachelor of Science from Minnesota State University. Michael took a position with Minnesota Assistance Council for Veterans (MACV) as an Outreach Case Manager for Southern Minnesota in 2013. While at MACV, he assisted Veterans and their families that were homeless, at risk of becoming homeless, or experiencing a crisis. Michael was promoted the positon of Program and Outreach Manager with MACV and supervised four staff members that served Veterans and families across 37 counties. Mr. McLaughlin oversaw the implementation of the VA Supportive Services for Veterans Families and the Department of Labor's Homeless Veterans Reintegration Program across the region. Recently, Mr. McLaughlin took a position as the Blue Earth County Veterans Service Officer and assists rural Veterans with benefit applications, filing claims, accessing VA health care and transportation.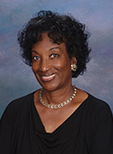 Brenda L. Moore

Brenda L. Moore, Ph.D. is an associate professor of sociology at the University at Buffalo (SUNY). She is a native of Huntington, New York, and graduate of Walt Whitman High School in South Huntington. She began her military career in the Women's Army Corps in 1973. She performed basic training at Fort McClellan, Alabama; Advanced Individual Training at Fort Jackson, South Carolina; and race relations/equal opportunity training at the Defense Race Relations Institute at Patrick Air Force Base, Florida. Dr. Moore served as a race relations/equal opportunity specialist in positions of increasing responsibility until 1979, when she was discharged. Her last military assignment included serving as Assistant for Women's Affairs at the Schweinfurt Military Community, Third Infantry Division in Schweinfurt, Germany. After completing her military service, Dr. Moore completed her B.A. in Sociology with High Honors at the State University of New York at Stony Brook in 1980. She completed her Masters in Sociology at the University of Chicago in 1984 and earned a Ph.D. in sociology from the University of Chicago in 1987. Dr. Moore's thesis was "Effects of the All-Volunteer Force on Civilian Status Attainment." While still a graduate student, she began her career and quest in the world of research, evaluation and consultation in the areas of race and ethnic relations, military sociology and gender stratification. Dr. Moore is sought-after for her expertise on the subject of women's military service and has received several awards and honors from various organizations and scholarly institutions. She teaches and has taught numerous courses and seminars on armed forces and society, social reform movements, race and ethnic relations, and social stratification. She has served on many PH. D. and M. A. research committees and directed over 150 independent studies. Dr. Moore was a Presidential Appointee to the American Battle Monuments Commission in 1994 and served as a member of the Defense Advisory Committee on Women in the Services. She was appointed to the Veterans Administration's Advisory Committee on Women Veterans in August 2006. She is author of the books, "To Serve My Country, To Serve My Race: The Story of the Only African American WACs Stationed Overseas during World War II (NYU Press, 1996)" and "Serving Our Country: Japanese Women in the Military During World War II (Rutgers University Press, 2003)." She has also authored a number of scholarly papers on the topics of gender, social inequality, race and ethnicity, and stratification in military organizations.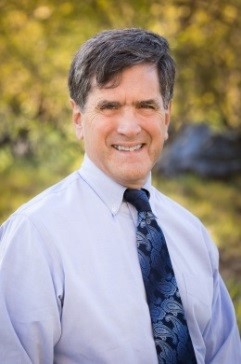 Keith Mueller

Keith J. Mueller, Ph.D., is the Interim Dean of the College of Public Health, and Gerhard Hartman Professor in Health Management and Policy, University of Iowa. He is also the Director of the RUPRI Center for Rural Health Policy Analysis and Chair of the RUPRI Health Panel. He has served as President of the National Rural Health Association (NRHA) and as a member of the National Advisory Committee on Rural Health and Human Services. He has also served on national advisory committees to the Agency for Healthcare Research and Quality, and the Centers for Medicare & Medicaid Services. He has published more than 220 scholarly articles and policy papers, and received awards recognizing his research contributions from NRHA, RUPRI, and the University of Nebraska. In 2016 he received the University of Iowa Regents Award for Faculty Excellence. His PhD is in Political Science from The University of Arizona, and he completed a faculty fellowship with The Johns Hopkins University.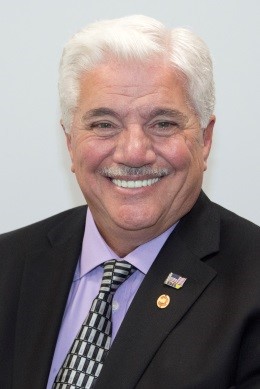 Joe Parsetich

Joe Parsetich, an Air Force combat veteran of the Vietnam War, was elected National 4th Junior Vice Commander of the nearly 1.3 million-member DAV (Disabled American Veterans) at the organization's 2017 national convention in New Orleans, Louisiana. Mr. Parsetich joined the Air Force early in 1968, and requested assignment to Vietnam. He was stationed at Tan Son Nhut Air Force Base, Vietnam, from 1968 to 1969, with the 377th Security Police Squadron. He was honorably discharged from the Air Force in 1972. Mr. Parsetich served on DAV's National Executive Committee for the 14th District from 2014 to 2016. He has been a chapter service officer since 2009, and is a past DAV Department of Montana commander. He was named Volunteer of the Quarter by the Department of Veterans Affairs in 2010. Mr. Parsetich was appointed by Secretary of Veterans Affairs Dr. David Shulkin to the Veterans Rural Health Advisory Committee in 2017. Additionally, he serves as a mentor coordinator and mentor for the Veterans Treatment Court, and has had ten of his veterans graduate the 18-month-program and successfully reintegrate back into society. He also hosts "On Point-Veterans Talk Radio" on Montana Public Radio 89.9 FM KGPR in Great Falls. Mr. Parsetich is also a board member on the Mayor's Challenge to End Veteran Homelessness in Great Falls. He serves on the board of the Cascade County Suicide Prevention Team and is a member of the Veterans Advisory Council for the Great Falls Vet Center. In addition to his various duties, he has served as a DAV volunteer van driver and on the Military Funeral Honor Guard. Mr. Parsetich and his wife, Meg, reside in Great Falls, Montana. Between them they have seven children, three foster children, 34 grandchildren and six great-grandchildren.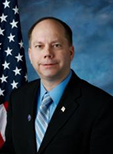 Lonnie Wangen

Lonnie Wangen has been the North Dakota Department of Veteran's Affairs Commissioner since 2008. Prior to this position, Mr. Wangen served as a Quality Control Claims Investigator, Unemployment Insurance Tax Consultant, and Payroll Auditor with Job Service North Dakota the North Dakota National Guard. He also served as General Manager of RRV Ventures. Mr. Wangen was a member of the North Dakota Army National Guard for over 27 years and conducted overseas missions in Iraq, Honduras, Panama, Korea and Germany. He served as a non-commissioned officer up to and during his service in Operation Iraqi Freedom, but received direct commission to officer upon his return. In 2012, Mr. Wangen retired as the State Construction Supervisor with the Joint Force Head Quarters. Additionally, he instructed engineer tasks at the Regional Training Institute (RTI) at Camp Grafton Devils Lake—where all combat Army construction workers and engineers train. His awards include 2014 Appointed President of the National Association of State Directors of Veterans Affairs (NASDVA); 2015 Recipient of the NASDVA' Iron Mike Award; Commissioned as a Kentucky Colonel by Kentucky Governor Steve Beshear and Secretary of State Alison Lundergan Grimes; and 2016 and 2017 recipient of the VA Secretary's Abraham Lincoln "Pillars of Excellence" award presented by Secretary Bob McDonald and Secretary David Shulkin. In addition, he is a member of the American Legion, Retired Enlisted Association, Navy League, Reserve Officers Association, North Dakota National Guard Enlisted Association and Lifetime member of AMVETs, VFW, DAV and Vietnam Veterans of America. Mr. Wangen has a bachelor's degree, a master's degree in management and a Masters of Business Administration from North Dakota State University. He is married with two sons and currently resides in Horace, North Dakota.
Ex Officio Members: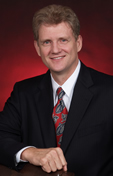 Rich Davis

Mr. Davis is the Deputy Administrator for Community Programs in Rural Development, U.S. Department of Agriculture. The Community Programs provide direct and guaranteed loans and grants to help rural communities develop or improve their essential community facilities for public use in rural areas. These facilities include health care, schools and public-safety, and a variety of other project types. In fiscal year 2011, the Community Facilities Programs invested over $350 million in 147 rural health care facilities. In fiscal year 2012, the Community Facilities Programs portfolio includes more than 16,800 loans and grants totaling over $5.4 billion, of which 98 percent are current. The Community Facilities portfolio serves over 40 million rural Americans or about two-thirds of the United States rural population. Previously, Mr. Davis served as the Acting Deputy Administrator for Single Family Housing from August 2009 to August 2010. In that capacity, he was responsible for overseeing all direct and guaranteed single family housing programs in rural development. Prior to that assignment, Mr. Davis served as Director of the Program Support Staff for 13 years, in which he was responsible for overseeing all architectural, environmental and other technical support to rural development's business, housing and community programs. Mr. Davis graduated from the University of Virginia with a Bachelor's degree in Civil Engineering and holds a Master of Science in Public Works from George Washington University. He is also a licensed Professional Engineer registered in the State of Virginia.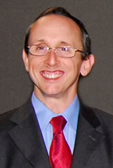 Tom Morris

Mr. Morris is the associate administrator of the Office of Rural Health Policy in the U.S. Department of Health and Human Services Health Resource and Services Administration. Mr. Morris coordinates 16 grant programs that focus on building rural health care capacity at the state and community level. Mr. Morris has worked on a Federal Intra-Agency Telemedicine Committee for the U.S. Senate and at the Centers for Medicare and Medicaid Services.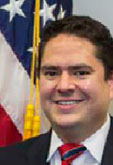 Benjamin Smith

P. Benjamin Smith, MBA, is an enrolled member of the Navajo Nation and the Director Office of Tribal Self-Governance (OTSG) for IHS. IHS is an agency within the U.S. Department of Health and Human Services and the principal federal health care provider and health advocate for American Indians and Alaska Natives. As the Director of the OTSG, Mr. Smith oversees all aspects of the administration of the Tribal Self-Governance Program authorized by Title V of the Indian Self-Determination and Education Assistance Act. This includes determining eligibility for participation in the IHS Tribal Self-Governance Program, providing information, technical assistance, and policy coordination in support of IHS tribal self-governance activities. The OTSG provides policy analysis and development support to tribal governments and the Director in the evolving area of self-governance and tribal/federal government relationships. Mr. Smith provides oversight to ensure the IHS meets its requirement for tribal consultation and carries out a wide range of agency functions critical to the working partnership between the IHS and the 566 federally-recognized tribes. Prior to his federal service, Mr. Smith worked as a self-governance specialist for the Choctaw Nation of Oklahoma performing research, advisory services, and consultation on health programs with national, state, and local health departments. Mr. Smith has received several IHS National Director's Awards for his contributions to tribal consultation activities, IHS strategic plan updates and the agency lead negotiators curriculum. He has also received numerous IHS Superior Support Service awards for his involvement on IHS/tribal workgroups and special projects. In 2003, American University conferred Mr. Smith a Lou Torres Graduate Fellowship to promote American Indian and Alaska Native (AI/AN) involvement in international affairs. At the same time, he assisted in building, promoting, and honoring self-sustaining AI/AN communities through educational assistance. Mr. Smith received his Master of Business Administration degree from George Washington University, a Master of Arts degree in International Peace and Conflict Resolution from American University, and a Bachelor of Arts degree from Brigham Young University. He is also one of the Navajo Nation's Chief Manuelito Scholars.
Past Members:

Dale Gibbs (past chair)
Charles Abramson, 2008 - 2013
James Ahrens (past chair), 2008 - 2013
Cynthia Barrigan, 2008 - 2013
Bruce Behringer, 2008 - 2013
Verdie Bowen, 2012 - 2017
Caleb Cage, 2012 - 2014
Janice Casillas 2012 - 2016
Gary Cooper, 2013 - 2015
Michael Dobmeier, 2008 - 2013
James Floyd, 2008 - 2013
Ronald Franks, 2008 - 2011
Rachel Gonzales-Hanson, 2008 - 2013
Hilda Heady, 2008 - 2013
Kevin Kelley, 2015 - 2017
Maj Gen John Libby, 2008 - 2012
Syreeta Long, 2013 - 2016
Adm. W. Clyde Marsh, 2012 - 2013
John Mengenhausen, 2013 - 2017
Robert Moser, 2008 - 2012
Margaret Puccinelli (past chair), 2012 - 2017
Randy Reeves, 2015 - 2017
W.J. "Buck" Richardson, 2012 - 2017
Thomas Ricketts, 2008 - 2012
Donald L. Samuels, 2012 - 2016
Terry Schow (past chair), 2008 - 2015
Debra American Horse Wilson, 2012 - 2016
VRHAC in Iowa City, Iowa, April 2019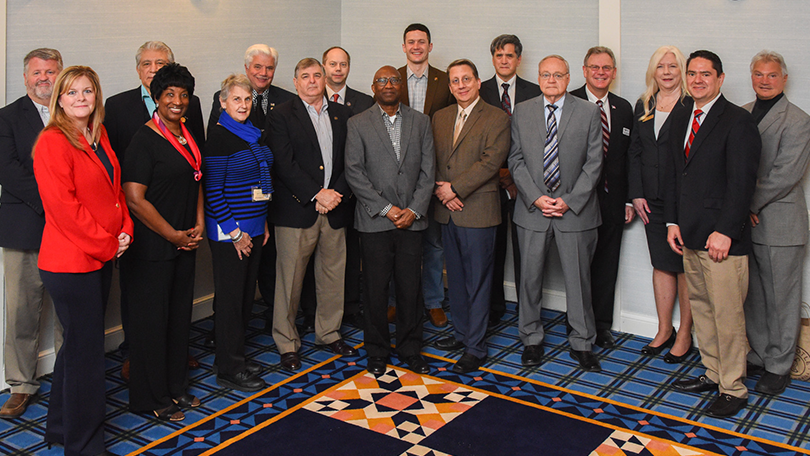 return to top