Attention A T users. To access the menus on this page please perform the following steps. 1. Please switch auto forms mode to off. 2. Hit enter to expand a main menu option (Health, Benefits, etc). 3. To enter and activate the submenu links, hit the down arrow. You will now be able to tab or arrow up or down through the submenu options to access/activate the submenu links.

SECRETARY'S ADVISORY COMMITTEE
SECRETARY'S ADVISORY COMMITTEE
SECRETARY'S ADVISORY COMMITTEE
SECRETARY'S ADVISORY COMMITTEE
Committee Recommendations | Meeting Summaries |
Committee Members | Membership Nominations |
Veterans Rural Health Advisory Committee
Veterans Rural Health Advisory Committee (VRHAC) is a chartered, federal advisory committee that advises the Secretary of Veterans Affairs (VA) on health care issues affecting rural Veterans. The Advisory Committee identifies barriers to providing rural health care services. The committee also provides recommendations to enhance VA's rural health care services. The ORH Director serves as the Designated Federal Official responsible for Committee management.
VRHAC consists of 12 appointed members and four appointed ex officio members, appointed by the Secretary of VA. Members include rural health experts in academia, rural health professionals, state Directors of Veterans Affairs; leaders of Veterans Service Organizations; and rural Veterans.
Committee Recommendations
Each year, the Committee conducts research to identify new and persistent challenges rural Veterans experience accessing their health care, as well as discrepancies between urban and rural care. Members review national policies, input from subject matter experts, Department-level data, and Veterans to understand the rural Veteran care landscape. Based on this knowledge and experiences obtained through their rural site visits, the Committee submits recommendations for improvement to the Secretary of Veterans Affairs for consideration. Recent VRHAC recommendations:
Membership Nominations
The Committee meets in person twice a year and may meet at other times by teleconference as needed. Members serve an initial three-year term and the Secretary may reappoint members for an additional term of service. During the course of their term, Committee members are expected to attend all meetings and to contribute their time and expertise to Committee projects.

Nomination packets should include a letter of interest, letter(s) of recommendation and a biography. Letters of recommendation are encouraged but not required.

Self-nominations are welcome. Third-party nominations must indicate that the nominee has been contacted and is willing to serve.

It is the potential candidate's responsibility to identify possible conflicts of interest that might affect their objectivity in making recommendations to the Secretary. If a potential conflict is identified, detailed information about the possible conflict (such as employment, research grants and/or contracts) must be provided for evaluation.
Submit nomination packets via email or mail to:
Email: VRHAC Manager, VRHAC@va.gov

Mail:
Ms. Judy Bowie, VRHAC Manager
Office of Rural Health
Mail code - 10P1R
810 Vermont Ave., NW
Washington, DC 20420
For more information about nominations, email the Office of Rural Health or 202-632-8615. Emails sent to this email address is not secure. Please do not include personal data.
Meeting Summaries
June 2017 VRHAC Meeting Summary (Reno, Nevada)
November 2016 VRHAC Meeting Summary (Washington, D.C.)
May 2016 VRHAC Meeting Summary (Spokane, Washington )
November 2015 VRHAC Meeting Summary (Washington, D.C.)
April 2015 VRHAC Meeting Summary (Chillicothe, Ohio)
November 2014 VRHAC Meeting Summary (Washington, D.C.)
June 2014 VRHAC Meeting Summary (Washington, D.C.)
January 2014 VRHAC Meeting Summary (Salt Lake City, Utah)
May 2013 VRHAC Meeting Summary (Washington, D.C.)
October 2012 VRHAC Meeting Summary (Morgantown, WV)
June 2012 VRHAC Meeting Summary (Conference Call)
March 2012 Meeting Summary (Uvalde, Texas)
January 2012 Meeting Summary (Conference Call)
October 2011 Meeting Summary (Togus, Maine)
June 1-3, 2011 • Town Hall Meeting and Site Visit Ft. Harrison, Helena, Montana
Began with the Veterans' Rural Health Advisory Committee hosting the town hall meeting to discuss issues and concerns facing Veterans living in America's rural communities. The town hall included an information fair, and representatives from VA Montana HealthCare System and the VA Benefits Administration. Ms. Teresa Bell, provided the ORH staff with a tour of the more than $7 million, 24,000 square foot, 24-bed facility, which will allow Veterans' in need of acute psychiatric care, and residential rehabilitation for post-traumatic stress disorder (PTSD) or substance abuse to get care at the VA campus near Helena, Montana. Previously, Montana's Veterans in need of inpatient recovery care for PTSD, substance abuse, and acute psychiatric treatment travelled to VA facilities in North Dakota, Wyoming, or Idaho. The new mental health facility allows VA Montana to provide the region's Veterans with a full array of comprehensive mental health services.
May 1, 2011 • Town Hall Meeting, Uvalde, Texas
A Veterans community forum was held at 1:30 p.m. on May 1, 2011 at the Willie de Leon Civic Center in Uvalde, Texas. Approximately 50 people were in attendance, including: Congressman Francisco Canseco, 23rd District of Texas; Roger Roehl, South Texas Veteran Health Care System, San Antonio; Mary Beth Skupien, Director, Office of Rural Health, DC. The Veteran discussion included lodging for health services, access to health services, mental health services, and oral health care. Follow up statements and action plans in response to the Veteran discussion were then given by Congressman Canseco, Roger Roehl, and Mary Beth Skupien. The meeting was adjourned at 3:40 p.m.
October 13, 2010 • Site Visit and tour of the DC VAMC with in depth EMR Presentation
The Washington DC VA Medical Center is a tertiary care hospital serving Veterans in DC and parts of Virginia and Maryland. The facility treats over 50,000 Veterans and has over 500,000 outpatient visits each year. The hospital has 171 beds and the Medical Center operates a Comprehensive Nursing and Rehabilitation center (CNRC) with 120 beds. Four community based outpatient clinics (CBOC) are also a part of this Medical Center.
March 2-3, 2010 • Site Visit and tour of Mountain Home VAMC, Johnson City, Tennessee
The Mountain Home VAMC, which is affiliated with East Tennessee State University, primarily serves Veterans from Tennessee but sees patients from Virginia, North Carolina, and Kentucky. The facility offers a wide range of services to Veterans, especially those in the Audiology and Speech-Language Pathology program. There are also community-based outpatient clinics (CBOCs) in Knoxville, Morristown, and Rogersville, Tennessee and in Bristol and Norton, Virginia. The closed session concluded with a tour of the Mountain Home VAMC campus as well as a brief visit to the hospital.
March 3-4, 2009 • Site Visit and tour of Phoenix VA Health Care System, Phoenix, Arizona
Committee members participated in a Site Visit to the Phoenix VA Health Care System (PVAHCS), which serves Veterans in central Arizona at its main medical center and outpatient VA Health Care Clinics. The 700,000 square foot center is a clinical referral level 1b facility, and has seven VA Health Care Clinics (VAHCC) and an In Home Care Program. The center offers a range of health care services, including ambulatory care, clinical, geriatrics and extended care, inpatient care, mental health and behavioral science, and research services. There are currently 130 inpatient beds for medical and surgical patients, 104 beds for nursing home patients and 48 inpatient beds for mental health patients.

Understand how policy affects rural Veterans, their families, and the rural communities where they live;
Be familiar with services provision and benefits issues as they pertain to rural Veterans;
Have experience working on Veterans' policy issues at the local, state and regional level; and/or
Bring the Veteran experience
Committee Members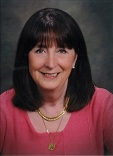 Chair: Commander Margaret Puccinelli

Commander Margaret Puccinelli, USN (Retired) began her active duty nursing career as a critical care nurse at Bethesda Naval Hospital. Subsequent clinical, administrative and operational assignments included San Diego and Oak Knoll Naval Hospitals; the 3rd Force Service Support Group, Okinawa, Japan; the Bureau of Medicine and Chief of Naval Operations; and deployment aboard the USNS COMFORT in support of Operation Desert Shield/Storm. Following her military retirement, Commander Puccinelli worked as the Chief of Human Resources and Educational Director at Elko General Hospital in rural Nevada. In 1998, Commander Puccinelli began a 12-year career in higher education at Great Basin College in Elko, Nevada, initially as a nursing faculty member then advancing to Nursing Program Director for both an associate and baccalaureate degree-nursing program dedicated to serving the health care needs of rural Nevadans. Commander Puccinelli served as the first dean to oversee the college's Department of Health Sciences and Human Services. Commander Puccinelli retired from the Nevada System of Higher Education in June, 2011 and continues to work as a healthcare consultant and instructor. Commander Puccinelli has served as a Great Basin College Foundation Trustee, a member of the Nevada Women in Higher Education of the American Council on Education Network, an Education Advisory Committee member for the Nevada State Board of Nursing and was appointed by the governor to serve two terms as a member of the Nevada Veterans Service Commission. Commander Puccinelli holds Bachelor and Master of Science Degrees in Nursing from the University of California, San Francisco and a Doctor of Philosophy Degree in health care administration from Capella University.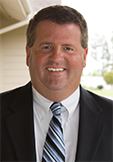 Graham Adams

Dr. Graham Adams serves as the Chief Executive Officer (CEO) and provides overall supervision and direction for the South Carolina Office of Rural Health. He has been with the South Carolina Office of Rural Health since 1995 serving in a variety of capacities. As the CEO since 2002, Dr. Adams is responsible for developing and executing long- and short-range goals to fulfill the mission and vision of the organization. In this role, he provides technical assistance to individuals and organizations regarding strategic planning, grant development, funding opportunities, infrastructure development and resource allocation. Dr. Adams consistently strives to work collaboratively with clinicians, administrators, educations, legislators, community and civic leaders and state and federal agencies to improve access to quality health care in rural communities. Prior to his role as the CEO, Dr. Adams served as the State Director of the Medicare Rural Hospital Flexibility Program, which is a federal initiative designed to assist small rural hospitals in improving their financial status. He has also served as the State Director for the Robert Wood Johnson Foundation's Southern Rural Access Program and the Associate Director and Special Projects Director during his tenure with the South Carolina Office of Rural Health. Dr. Adams received a doctorate in health administration and a Masters of Public Health degree both from the University of South Carolina. He graduated with a Bachelor of Science degree from Frostburg State University in Maryland.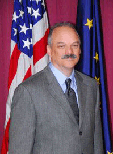 Master Sergeant Verdie A. Bowen Sr.

Master Sergeant Verdie A. Bowen, Sr., USAF (Retired) is the Director of Veterans Affairs for the State of Alaska and is responsible for the development and establishment of polices and strategic plans that directly affect over 230,000 Veterans, active duty, reserve components, dependents, and survivors living in the states' 591,000 square miles and its 348 communities. Prior to this appointment, Sergeant Bowen was the Director of Operations for Chenega Federal Systems, LLC, providing leadership over 100 direct employees and numerous sub-contractors on two continents. His programs supported state and local government, the Joint Staff, National Institute of Justice, and Department of Defense. As a 23-year Veteran of the U.S. Air Force, Sergeant Bowen began his military career in 1981 and served in several units as a Communications Specialist. His major assignments included the following units: 366th TFW, 1879th CS, Detachment 7 2003 CG, 2007th CS, 7241st CS, 3rd CS, 5th ATAF, and the Defense Information Systems Agency. During his service, he supported the research and development of long-range communications pertaining to the Global Positioning System and Strategic Defense Initiative. Sergeant Bowen managed the deployment of the Defense Mediterranean Improvement Satellite Program. He installed the first Alaskan bandwidth management network, upgraded the Defense Switch Network to a multi-function switch, and deactivated the Defense Information Systems Network satellite facility. Sergeant Bowen designed and installed telephone systems connecting commercial air traffic control towers allowing commercial air traffic back into Croatia and Bosnia Theater. His military decorations include Defense Meritorious Service Medal, Meritorious Service Medal, Air Force Commendation Medal, Joint Service Achievement Medal, Air Force Achievement Medal, Air Force Good Conduct Medal, National Defense Service Medal, Armed Forces Expeditionary Medal, Southwest Asia Service Medal, Armed Forces Service Medal, Military Outstanding Volunteer Service Medal, North Atlantic Treaty Organization Medal, Kuwait Liberation Medal and numerous other honor awards. His military operations include Desert Shield, Desert Storm, Provide Comfort, Deliberate Guard, Deliberate Forge, Dynamic Response, Enduring Freedom, and Noble Eagle. Sergeant Bowen holds a Bachelor of Science in Business Information Systems from Bellevue University in Nebraska.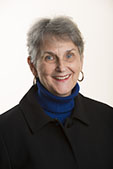 Angeline Bushy

Angeline Bushy, PhD, RN, Lt. Col. USA Ret. is the Bert Fish endowed chair at the University of Central Florida, School of Nursing in the Community Health Nursing Program. Dr. Bushy has a research focus in the issue of rural health care, and has publications in the Online International Journal of Rural Nursing, Journal of Cardiovascular Nursing, Family and Community Health, and other publications including numerous textbooks. Dr. Bushy, a Desert Shield and Desert Storm Veteran who served honorably in the United States Army Reserve Nurse Corp from 1984 to 2005, is a leader in rural Veterans' health policy issues at the national level. She is a Fellow in the American Academy of Nursing (2000-present), on the Board of Directors for the National Rural Nurses Organization (1999-present), and has held a multitude of leadership positions for the Association of Community Health Nurse Educators since 1996, to include serving as President from 2012-2014.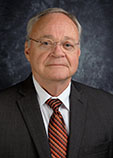 Dale Gibbs

Mr. Dale Gibbs is a U.S. Army Veteran who served during the Vietnam conflict as a light weapons infantryman. He was wounded in action and sent home after 8 ½ months of duty in Binhdinh Province in the Central Highlands. After returning home, his initial interaction with the VA Healthcare System was not ideal, but approximately 10 years ago, he enrolled again and is now proud to be a part of a system that provides excellent medical care. Dale has had a long healthcare career serving as the director of a hospital Emergency Medical Services system providing 911 and transfer ambulance service to rural patients in central Nebraska and northwest Kansas. He served as the Director of Telehealth Services for Catholic Health Initiatives (CHI) Nebraska, a system consisting of one heart hospital, one critical access hospital and three large referral hospitals in eastern and central Nebraska. He did so while also serving as the director of Rural Health Services for one of those larger hospitals. Dale is currently Director of Rural Health Services for CHI Health, the largest healthcare system in Nebraska, with 15 hospitals in Nebraska and Iowa. As Director of Rural Health Services, he is ensures that relationships, problem-solving and communications occur between the hospitals and the providers referring patients to CHI Health. He facilitates relationships with all hospitals and providers in the referral area and works to bring specialists from across CHI Health to patients in critical access hospitals, either in person or by telehealth. Dale is a board member and President-Elect of the Nebraska Rural Health Association, past chair of the Nebraska Statewide Telehealth Network, a member of the Nebraska Stroke Advisory Council, a member of the Advisory Board to the Nebraska Chapter of the National Hemophilia Foundation and lifetime member of the Military Order of the Purple Heart. Dale has also been a past member of the National Rural Health Resource Center's Technical Assistance and Services Committee, board member of the Nebraska State Trauma Advisory Board and board member of Reach Your Destination Easily, also known as R.Y.D.E., which is the public transportation agency for central Nebraska.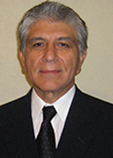 Francisco F. Ivarra

Francisco F. Ivarra is a Vietnam combat Veteran (1968-1969) and Purple Heart recipient. An advocate for Veterans since returning from Vietnam, Francisco joined the Department of Veterans Affairs as a post traumatic stress disorder (PTSD) counselor in Seattle, Washington. He was selected and graduated from the nationally-recognized Menlo Park Department of Veterans Affairs PTSD Training Program. Two years later after conducting research on the effects of PTSD on Hispanic Veterans, he was the first Hispanic Veteran selected by the Department of Veterans Affairs Puget Sound Health System to be part of their national PTSD study on Vietnam Veterans and served as a consultant to the Department of Veterans Affairs Readjustment Counseling Services Program. Francisco has been elected three times as the National Commander of the American G.I. Forum, and was instrumental in helping the Congressional Hispanic Caucus plan the first Summit on Hispanic Veterans in Washington D.C. He served as the Chair of the Department of Veterans Affairs Secretary's Advisory Committee on Minority Veterans and the State of Washington Governor's Veterans Affairs Advisory Committee.

Francisco is a retired university professor of Social Stratification and Comparative Cultures and currently serves as the President of the Vietnam Veterans of America, Washington State Council, Chair of the King County Veterans Oversight Board, and Northwest Representative, League of United Latin American Citizens National Veterans Initiative.

Kevin J. Kelley

Mr. Kevin J. Kelley is the President and CEO of the Community Health Services of Lamoille Valley, Vermont. Mr. Kelley graduated from the University of the State of New York, Albany, New York with a Bachelor's of Science degree in Business and received his Masters of Science in Business Administration from Husson College, Bangor, Maine. He is also a recipient of a Management and Leadership certificate from Massachusetts Institute of Technology Sloan School of Management. Mr. Kelley placed a strong emphasis on healthcare in rural America as President and CEO of the Community Health Services of Lamoille Valley, Vermont, a Federally Qualified Healthcare network. Mr. Kelly served his country as a member of the United States Navy for 30 years. From 1972 to 1978 while on active duty, Mr. Kelly served as an electrician and diver. From 1986-2002 as a reservist, he served as Submarine Deck Officer.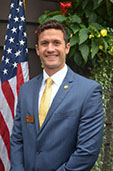 Michael McLaughlin

Michael McLaughlin served with the Marine Corps and is an Operation Iraqi Freedom Veteran. Michael deployed twice as an Infantry Mortarman with 1st Battalion 1st Marines. After completing his active duty service, Michael returned to his home town Mankato, Minnesota. He utilized his educational benefits and earned a Bachelor of Science from Minnesota State University. Michael took a position with Minnesota Assistance Council for Veterans (MACV) as an Outreach Case Manager for Southern Minnesota in 2013. While at MACV, he assisted Veterans and their families that were homeless, at risk of becoming homeless, or experiencing a crisis. Michael was promoted the positon of Program and Outreach Manager with MACV and supervised four staff members that served Veterans and families across 37 counties. Mr. McLaughlin oversaw the implementation of the VA Supportive Services for Veterans Families and the Department of Labor's Homeless Veterans Reintegration Program across the region. Recently, Mr. McLaughlin took a position as the Blue Earth County Veterans Service Officer and assists rural Veterans with benefit applications, filing claims, accessing VA health care and transportation.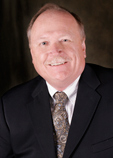 John Mengenhausen

John Mengenhausen is CEO of Horizon Health Care, Inc., a non-profit that provides primary health care, dental services, mental health services, emergency room services, in-patient services, and tele-medicine. He has served as Chair of the Board of Directors of the National Association of Community Health Centers and has provided testimony before the U.S. Senate on health care issues. Mr. Mengenhausen serves as Vice Chair of the Board for Community Health Advocates, Inc., a for-profit corporation formed to promote the accessibility of adequate health care to individuals residing in medically underserved communities in the U.S. He also serves as President of the Community Health Association of Mountain/Plains States, a regional association of community health centers from South and North Dakota, Montana, Connecticut, Utah and Wyoming. He is the Past President of the Community Health Association of the Dakotas Association of Health Centers, current President of Howard Industries, Past President of Howard Community Club and has been a member of the Miner County Volunteer Ambulance services as an Emergency Medical Technician. Mr. Mengenhausen has a son who is a retired Navy Seal and a disabled Veteran who now serves as Chief Operating Officer for Horizon, a daughter has a doctorate in Physical Therapy, and a son who is a wind tower technician and 2012 Senior Airman of the year for the South Dakota Air Guard.

Brenda L. Moore

Brenda L. Moore, Ph.D. is an associate professor of sociology at the University at Buffalo (SUNY). She is a native of Huntington, New York, and graduate of Walt Whitman High School in South Huntington. She began her military career in the Women's Army Corps in 1973. She performed basic training at Fort McClellan, Alabama; Advanced Individual Training at Fort Jackson, South Carolina; and race relations/equal opportunity training at the Defense Race Relations Institute at Patrick Air Force Base, Florida. Dr. Moore served as a race relations/equal opportunity specialist in positions of increasing responsibility until 1979, when she was discharged. Her last military assignment included serving as Assistant for Women's Affairs at the Schweinfurt Military Community, Third Infantry Division in Schweinfurt, Germany. After completing her military service, Dr. Moore completed her B.A. in Sociology with High Honors at the State University of New York at Stony Brook in 1980. She completed her Masters in Sociology at the University of Chicago in 1984 and earned a Ph.D. in sociology from the University of Chicago in 1987. Dr. Moore's thesis was "Effects of the All-Volunteer Force on Civilian Status Attainment." While still a graduate student, she began her career and quest in the world of research, evaluation and consultation in the areas of race and ethnic relations, military sociology and gender stratification. Dr. Moore is sought-after for her expertise on the subject of women's military service and has received several awards and honors from various organizations and scholarly institutions. She teaches and has taught numerous courses and seminars on armed forces and society, social reform movements, race and ethnic relations, and social stratification. She has served on many PH. D. and M. A. research committees and directed over 150 independent studies. Dr. Moore was a Presidential Appointee to the American Battle Monuments Commission in 1994 and served as a member of the Defense Advisory Committee on Women in the Services. She was appointed to the Veterans Administration's Advisory Committee on Women Veterans in August 2006. She is author of the books, "To Serve My Country, To Serve My Race: The Story of the Only African American WACs Stationed Overseas during World War II (NYU Press, 1996)" and "Serving Our Country: Japanese Women in the Military During World War II (Rutgers University Press, 2003)." She has also authored a number of scholarly papers on the topics of gender, social inequality, race and ethnicity, and stratification in military organizations.
Randy Reeves

Mr. Randy Reeves is the Executive Director of the Mississippi Veterans Affairs Board. In this capacity, he is responsible for policy decisions and delivery of services to Mississippi's nearly 227,000 (mostly rural) Veterans. Prior to his appointment, he served as Deputy Director of the Mississippi Veterans Affairs Board. A native of rural Mississippi, Mr. Reeves served in the United States Air Force from 1980 to 1988 as an enlisted airman before being commissioned as an officer in the United States Navy where he served from 1988 to 2008. Commander (Retired) Reeves is a Gulf War Veteran with service during Operation Desert Storm, Iraqi Freedom, and Enduring Freedom. Mr. Reeves is a Certified Public Manager, graduate of the John F. Kennedy School of Government Senior Executive Program at Harvard University and graduate of Stennis School of Government State Executive Development Institute at Mississippi State University. He earned a Masters Degree in Health Science from Touro University, a Bachelors Degree in Management from Peru State College (Nebraska) and an Associate Degree from the Community College of the Air Force.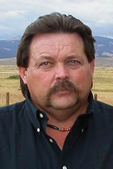 W.J. "Buck" Richardson

W. J. "Buck" Richardson is the Minority Veterans Program Coordinator at the VA Montana Healthcare System. He received the Under Secretary for Health's Diversity Award for VISN 19's work in outreach to Veterans, including the innovative outreach and treatment programs for American Indian Veterans, which he was instrumental in helping to develop. Additionally, he helped coordinate the Tribal Veterans Representative Program with the Salt Lake City VA System, which is used as a model by VA for Veterans outreach efforts. He served on the Secretary's Ad-Hoc Working Group for American Indian/Alaskan Native/Native Hawaiian Veterans. Mr. Richardson also worked with the VA Readjustment Counseling Service and the Wounded Warriors Program and several Nations to honor returning Operation Enduring Freedom/Operation Iraqi Freedom (OEF/OIF) Veterans through "Special Projects" which are based on Native honoring ceremonies. He also works extensively with the Indian Health Service (IHS) in an attempt to increase benefit awareness for Veterans using that system and to help that agency understand VA benefits. Mr. Richardson also worked on the VA/IHS Memorandum of Understanding (MOU) work group, responsible for redoing the MOU between the agencies and creating other work groups to facilitate collaboration between agencies and better serve Veterans. He also served on five of the sub-workgroups and has worked in numerous areas with Office of Rural Health (ORH) to help reach out to Veterans and their families obtain benefits. He was detailed to the Office of Tribal Government and Relations as the office was stood up. Mr. Richardson co-authored several articles dealing with tele-mental health and reaching out to rural and Native Veterans. In 2012, he was a partner in a National Webinar on "Cultural Diversity Working with Native Veterans." He has also been instrumental in helping ORH to bring the outreach programs to Alaska to increase outreach to the villages to increase benefit use and enrollment by Veterans and their families. Mr. Richardson is a Veteran of the U.S. Marine Corps. His father is a retired Air Force officer. He also has a brother who is a Veteran and son who is a Veteran of the U.S. Marine Corps with multiple tours in the OEF/OIF theatre. Mr. Richardson is a member of a number of Warrior Societies in Veterans Integrated Service Network (VISN) 19, as well as a number of national service organizations. He is a graduate of Capital City Junior College, Montana State University, and the Certified Healthcare and Environmental Manager's course for healthcare professionals. Prior to ranching on the hi-line of Montana, he was a range conservationist and wild horse specialist for the Bureau of Land Management for the Phillips Resource Area located in Malta, Montana.
Ex Officio Members: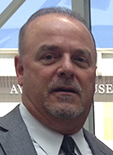 Michael W. Bouchard

Michael W. Bouchard is the Director of Department of Defense (DoD)/VA Program Office for the Defense Health Agency, serving as the senior interface between the Departments of Defense and Veterans Affairs. He provides policy formulation, program oversight and consultation to senior Defense officials, Congress and other government agencies. He has provided leadership on a broad range of health policy issues and projects in both Health Affairs and the Defense Health Agency since 2004. He has provided oversight and guidance on all topics associated with DoD/VA sharing activities, and seamless transition to name just a few. Mr. Bouchard is a graduate of Pittsburg State University School of Nursing and holds a Master of Management degree from Webster's University. He served for six years in the United States Army as an enlisted Medic, and 26 years as an Officer in the U.S. Air Force before retiring in 2008. He is both a Certified Respiratory Therapist and experienced Nurse Executive. During his Air Force career, he had operational assignments as a Senior Medical Plans Officer and International Health Specialist for U.S. Central Command in Operation Iraqi Freedom, and Operations Enduring Freedom. He served two tours supporting DoD Inspector General's Office to fight fraud, waste and abuse in Iraq and Afghanistan. Other highlights of his career to date include serving as a Medical Plans Officer Joint Chiefs of Staff, Pentagon; Flight Nurse with over 1500 hours, Scott Air Force Base, Illinois; and served as the Aeromedical Evacuation Liaison to the Joint Task Force Surgeon for Operation Uphold Democracy in 1994. Professional affiliations include the American Association for Respiratory Care and American Nurses Association.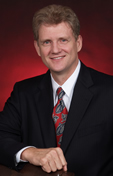 Rich Davis

Mr. Davis is the Deputy Administrator for Community Programs in Rural Development, U.S. Department of Agriculture. The Community Programs provide direct and guaranteed loans and grants to help rural communities develop or improve their essential community facilities for public use in rural areas. These facilities include health care, schools and public-safety, and a variety of other project types. In fiscal year 2011, the Community Facilities Programs invested over $350 million in 147 rural health care facilities. In fiscal year 2012, the Community Facilities Programs portfolio includes more than 16,800 loans and grants totaling over $5.4 billion, of which 98 percent are current. The Community Facilities portfolio serves over 40 million rural Americans or about two-thirds of the United States rural population. Previously, Mr. Davis served as the Acting Deputy Administrator for Single Family Housing from August 2009 to August 2010. In that capacity, he was responsible for overseeing all direct and guaranteed single family housing programs in rural development. Prior to that assignment, Mr. Davis served as Director of the Program Support Staff for 13 years, in which he was responsible for overseeing all architectural, environmental and other technical support to rural development's business, housing and community programs. Mr. Davis graduated from the University of Virginia with a Bachelor's degree in Civil Engineering and holds a Master of Science in Public Works from George Washington University. He is also a licensed Professional Engineer registered in the State of Virginia.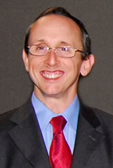 Tom Morris

Mr. Morris is the associate administrator of the Office of Rural Health Policy in the U.S. Department of Health and Human Services Health Resource and Services Administration. Mr. Morris coordinates 16 grant programs that focus on building rural health care capacity at the state and community level. Mr. Morris has worked on a Federal Intra-Agency Telemedicine Committee for the U.S. Senate and at the Centers for Medicare and Medicaid Services.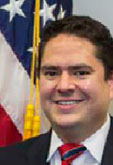 Benjamin Smith

P. Benjamin Smith, MBA, is an enrolled member of the Navajo Nation and the Director Office of Tribal Self-Governance (OTSG) for IHS. IHS is an agency within the U.S. Department of Health and Human Services and the principal federal health care provider and health advocate for American Indians and Alaska Natives. As the Director of the OTSG, Mr. Smith oversees all aspects of the administration of the Tribal Self-Governance Program authorized by Title V of the Indian Self-Determination and Education Assistance Act. This includes determining eligibility for participation in the IHS Tribal Self-Governance Program, providing information, technical assistance, and policy coordination in support of IHS tribal self-governance activities. The OTSG provides policy analysis and development support to tribal governments and the Director in the evolving area of self-governance and tribal/federal government relationships. Mr. Smith provides oversight to ensure the IHS meets its requirement for tribal consultation and carries out a wide range of agency functions critical to the working partnership between the IHS and the 566 federally-recognized tribes. Prior to his federal service, Mr. Smith worked as a self-governance specialist for the Choctaw Nation of Oklahoma performing research, advisory services, and consultation on health programs with national, state, and local health departments. Mr. Smith has received several IHS National Director's Awards for his contributions to tribal consultation activities, IHS strategic plan updates and the agency lead negotiators curriculum. He has also received numerous IHS Superior Support Service awards for his involvement on IHS/tribal workgroups and special projects. In 2003, American University conferred Mr. Smith a Lou Torres Graduate Fellowship to promote American Indian and Alaska Native (AI/AN) involvement in international affairs. At the same time, he assisted in building, promoting, and honoring self-sustaining AI/AN communities through educational assistance. Mr. Smith received his Master of Business Administration degree from George Washington University, a Master of Arts degree in International Peace and Conflict Resolution from American University, and a Bachelor of Arts degree from Brigham Young University. He is also one of the Navajo Nation's Chief Manuelito Scholars.
Emeritus Members:

Bruce Behringer, 2008 - 2013
Charles Abramson, 2008 - 2013
Cynthia Barrigan, 2008 - 2013
Hilda Heady, 2008 - 2013
Maj Gen John Libby, 2008 - 2012
Michael Dobmeier, 2008 - 2013
James Floyd, 2008 - 2013
James Ahrens (past chairman), 2008 - 2013
Rachel Gonzales-Hanson, 2008 - 2013
Robert Moser, 2008 - 2012
Ronald Franks, 2008 - 2011
Terry Schow (past chairman), 2008 - 2015
Thomas Ricketts, 2008 - 2012
Caleb Cage, 2012 - 2014
Debra American Horse Wilson, 2012 - 2016
Donald L. Samuels, 2012 - 2016
Janice Casillas 2012 - 2016
Adm. W. Clyde Marsh, 2012 - 2013
Syreeta Long, 2013 -2016
Gary Cooper, 2013 - 2015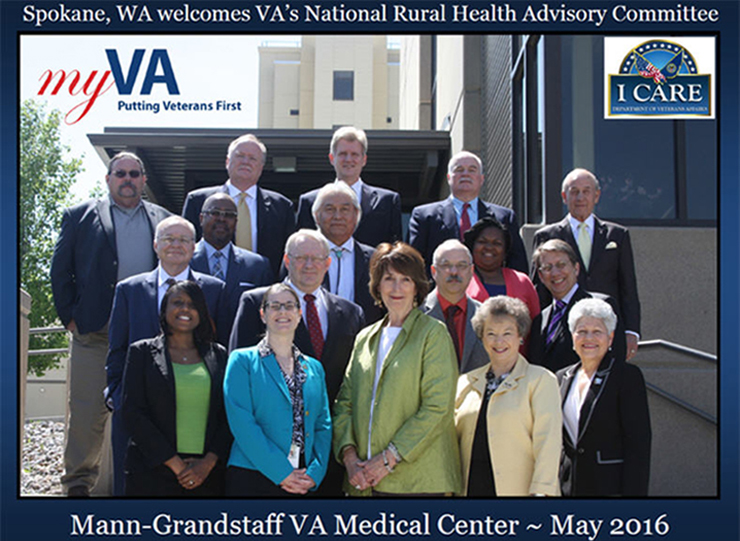 return to top