Attention A T users. To access the menus on this page please perform the following steps. 1. Please switch auto forms mode to off. 2. Hit enter to expand a main menu option (Health, Benefits, etc). 3. To enter and activate the submenu links, hit the down arrow. You will now be able to tab or arrow up or down through the submenu options to access/activate the submenu links.

Collaborative Rural Access Solutions
BECOME A VETERANS CHOICE PROVIDER
BECOME A VETERANS CHOICE PROVIDER
BECOME A VETERANS CHOICE PROVIDER
Collaborative Rural Access Solutions
The Office of Rural Health (ORH) implements enterprise-wide programs that deliver increased care and support to rural Veterans nationwide in a more uniform manner. The enterprise-wide programs are ORH Rural Promising Practices and Collaborative Rural Access Solutions. Collaborative Rural Access Solutions expand national U.S. Department of Veterans Affairs' (VA) program offices' health care efforts to sites that serve rural Veterans. Initial funding support is available by ORH to support implementation in VA facilities across the country.

MyVA Access supports operational technical assistance activities at rural-serving VA medical center to improve service delivery redesign and achieve same day access to primary and mental health care.

National Teleradiology Program provides rural VA facilities with 24-hour diagnostic image interpretation, including access to sub-specialty radiologists within the VA.

Simulation Learning, Education, and Research Network Rural Coordinators provides a simulation based training infrastructure to enable rural clinicians to improve their technical skills without leaving their rural VA clinic location.

TeleIntensive Care Unit connects VA facilities with VA intensivists nationwide via telehealth to increase access to ICU services and specialty inpatient care for rural Veterans.

National Telemental Health Center expands expert subspecialty mental health services to rural facilities to increase rural Veterans' access to expert clinical therapy.

Rural Health Training Initiative provides rural clinical training sites for health professions students and clinical residents. Trainees include social workers, nurse practitioners, pharmacists, psychiatrists, optometry students, and dental and family medicine residents.

Telemental Health Hubs connects mental health specialists with rural sites where Veterans require same-day or urgent access to mental health services, where access is limited due to provider shortages or other barriers.

National Telestroke Program provides emergent telehealth care by qualified stroke neurologists to Veterans with stroke symptoms at VA medical centers that do not have stroke neurologists on site.

Veteran Transportation Services provides medical transportation for rural Veterans—includes salaries for drivers and mobility managers in VA medical centers and leases of vehicles compliant with the Americans with Disabilities Act.

Social Work in Patient Aligned Care Teams expands integration of rural social workers into the Patient Aligned Care Teams model to improve care coordination for rural Veterans and their interdisciplinary care teams.

Telephone Lifestyle Coaching supports health coaching intervention to promote change in health behaviors, including unhealthy eating, physical inactivity, obesity, tobacco use, stress and unhealthy alcohol use.

Vets Prevail Web Based Behavioral Support provides Veterans suffering from depression or post-traumatic stress disorder with tools to meet these challenges.
Military Sexual Trauma Web Based Therapy delivers specialized mental health care directly to Veterans' homes in caring for those who have experienced military sexual trauma through telehealth.
State Veterans Homes Telehealth Initiative expands existing telehealth programs to Veterans residing in facilities located far from VA facilities.
Support for Caregivers of Veterans provides caregivers of medically-vulnerable rural Veterans with Resources for Enhancing All Caregivers' Health, including telephone support essential for caregivers of Veterans.
Clinical Pharmacy Specialist Providers delivers greater access to medication and chronic disease management services using telehealth technology to bring experts into the Veterans home, within a VA medical center, or to VA community based outpatient clinics.
Precision Oncology provides rural Veteran patients access to the latest technology in cancer treatment, including molecular analysis of tumor samples to detect acquired gene mutations in multiple cancer-associated genes.
Teledermatology expands store-and-forward tele-dermatology to rural sites; includes primary care training on dermatologic consults and minor procedures.
VA Extension for Community Healthcare Outcomes (ECHO) Transgender uses telehealth to train rural providers, through online didactic training and case-based consultation, on providing quality treatment to transgender Veterans.
VA Innovators Network supports service delivery innovations to improve access to care and services for rural Veterans.
TelePrimary Care establishes teleprimary care hubs with spoke sites to ensure access to primary care in rural areas where providers are unavailable.
Home Based Primary Care expands home-based Patient Aligned Care Team services to rural areas within a VA medical center or VA health care system service area.
Medical Foster Home provides an alternative to nursing home for Veterans who need daily personal assistance, are no longer able to live independently, and do not have an available family caregiver.
Rural Veteran Suicide Prevention Program connects Veterans to comprehensive suicide prevention services and resources through enhanced education, public awareness campaigns, community training, crisis support, firearm safety and care management for high risk individuals.
Transitions Nurse Program improves coordination between tertiary VA and non-VA hospitals and rural Patient Aligned Care Teams sites following hospitalization through a proactive, personalized, nurse-led and Veteran-centered intervention.
Patient Aligned Care Teams Health Advocate and Scribe Model places administrative patient advocates/medical transcription assistants in medical centers to allow providers to focus on patient care rather than data entry.
Sleep Telemedicine supports diagnosis, care and remote monitoring of Veterans with sleep apnea via web-enabled devices.
Gerofit provides physical activity therapy to elderly rural Veterans using telehealth technology.
Genomic Counseling Services for Rural Facilities uses telehealth to increase access to specialty genomic services including comprehensive genetic testing. Includes provider education programs on genetic cancer and connective tissue disease.
Teleaudiology provides audiology remote fittings and aftercare services, remote diagnostic testing, and automated audiometric testing in a store-and-forward model.
Clinical Skills Training in Women Veterans Health Care trains providers in rural locations in skills unique to the treatment of rural women Veterans.
Technology-based Eye Care Services Telehealth remote eye screening, places specially trained ophthalmology technicians in rural VA clinics to transmit information about a patient's eyes VA ophthalmologists for diagnosis and follow-up.
Simulation Based Learning for Suicide Prevention uses the VA simulation infrastructure to train rural clinicians and improve their identification, interaction and treatment of rural Veterans at risk for suicide.
Telerehabilitation expands an integrated network of specialists who are specifically trained in delivering physical and rehabilitative therapy to rural Veterans using telehealth technology.
Rural Veterans Telerehabilitation Initiative provides physical, occupational and recreational rehabilitation services to Veterans in their homes through secure internet video.
Rural Access Network for Growth Enhancement provides intensive case management services, including homeless outreach, to seriously mentally ill Veterans in rural areas.
Advanced Care Planning via Group Visits connects Veterans to Advanced Care planning experts who help them develop a plan to address how health care decisions will be made if they are unable to communicate.
Diffusion of Excellence Support provides dissemination and nationwide deployment of the Under Secretary for Health's Gold Status Best Practices to sites serving rural Veterans.
Health Information Exchange and Care Coordination - Rural Health Community Coordinator Outreach Program places a coordinator at VA medical centers who links with patients and VA medical center staff to securely and effectively exchange data between VA and community providers through secure, electronic health information systems.
Clinical Video Telehealth Patient Tablets provides computer tablets to rural Veterans for delivery of telehealth care into their homes through a secure internet connection that transmits patient data to a remotely-connected VA health care provider.
Community Based Outreach Clinics (CBOC) Telehealth Starter Kit provides telehealth equipment solutions so that CBOCs are capable of providing telehealth services to rural Veterans.
VA Extension for Community Healthcare Outcomes (ECHO) Expansion in Specialty Care uses telehealth to train providers on a wide variety of specialties, including treatment for chronic kidney disease, hepatitis C, diabetes, and pain management.
Women Veteran Care Coordination and Management creates, enhances and expands women's health care coordination in the areas of maternity care, mammography and cervical cancer screening, as well as breast cancer care.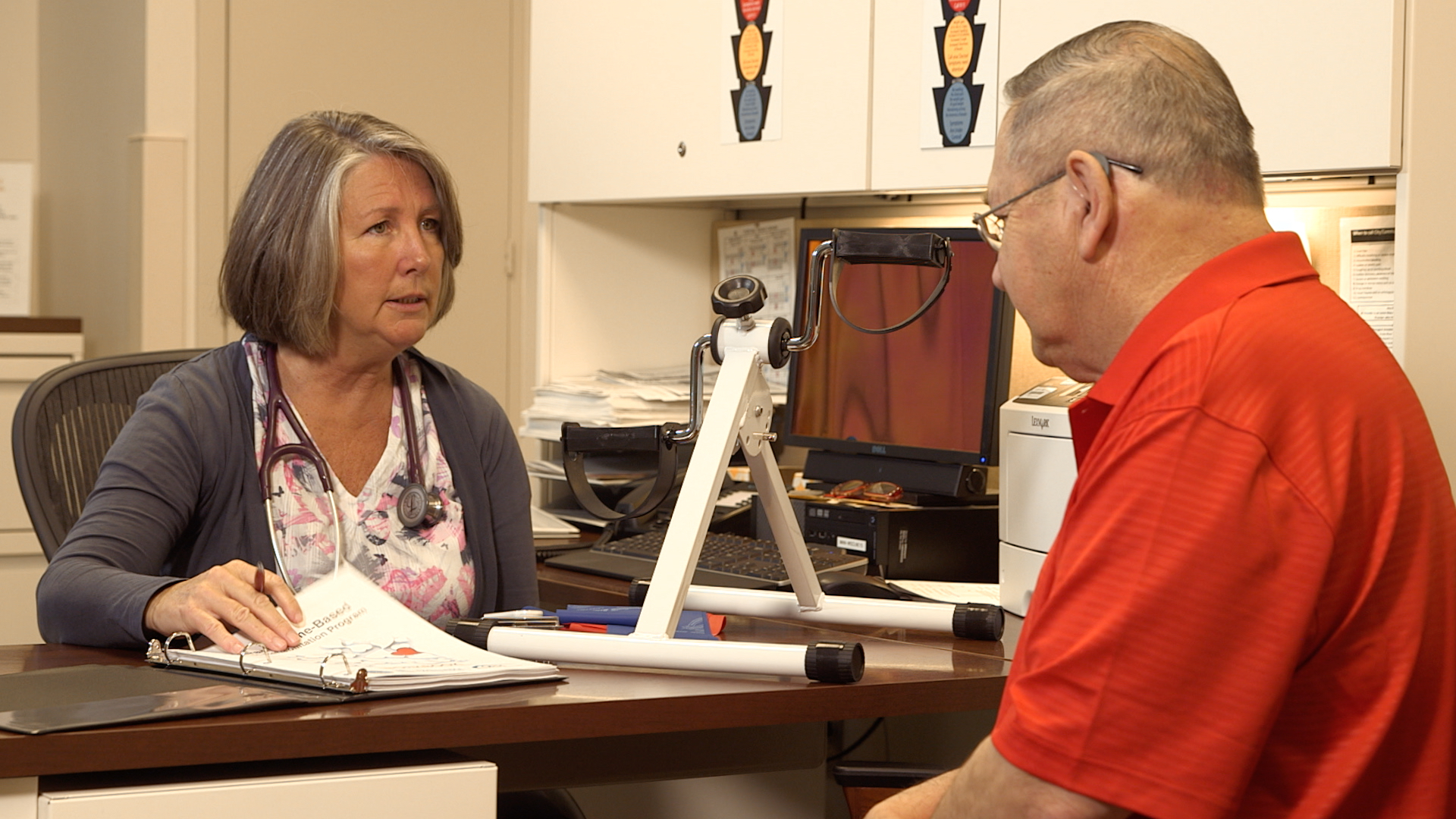 return to top