Attention A T users. To access the menus on this page please perform the following steps. 1. Please switch auto forms mode to off. 2. Hit enter to expand a main menu option (Health, Benefits, etc). 3. To enter and activate the submenu links, hit the down arrow. You will now be able to tab or arrow up or down through the submenu options to access/activate the submenu links.

VISN Rural Consultants (VRC)
Find your local VRC by VISN number:
1 | 2 | 3 | 4 | 5 | 6 | 7 | 8 | 9 | 10 | 11 | 12 | 13 | 14 | 15 | 16 | 17 | 18 | 19 | 20 | 21 | 22 | 23
---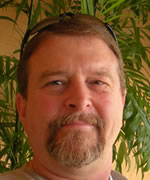 VISN 1 — Daniel H. Mades
Dan Mades has been with the VA since 2011, when he joined the VISN1 – VA New England Healthcare System – staff as a Project Manager, handling projects including leadership & development, succession planning, location of services, and notably, a major realignment of several VA healthcare organizations in Massachusetts. He joined the efforts of the Office of Rural Health in 2013, and now fills that function full-time.
Dan served in the US Coast Guard for over 26 years (10 enlisted), retiring from his national program management position at Headquarters as a Lieutenant Commander. After the Coast Guard and before the VA, Dan worked as an independent consultant, supporting the Port of New York & New Jersey in a first-responder information-sharing project.
Dan is a certified Project Management Professional, has an MS in Quality Systems Management, and a BA in Philosophy with a minor in Computer Science.
---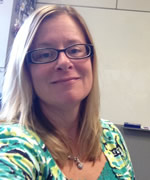 VISN 2 — Michelle LaRock
Michelle LaRock has been with the VA since 2010. She currently serves as the VISN Telehealth Manager as well as the VISN Rural Consultant. Prior to coming to the VA, Michelle served as a Deputy Director for the NYS Division of Veterans Affairs. Michelle is a United States Marine Corps Veteran.
---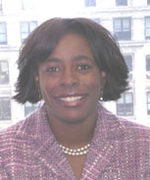 VISN 3 — Bertha Fertil
Bertha Fertil is the Network Strategic Planner, VERA Coordinator and VISN Rural Consultant for VISN 3. In this capacity she assists the network in moving forward in its efforts to be both strategic and innovative in its allocation of resources. Prior to arriving to VISN 3 she worked at the U.S. Department of Health and Human Services' Center of Medicaid and Medicare (CMS) and the State of Florida's Agency for Health Care Administration (AHCA). At CMS she worked with representatives from the states of Massachusetts and Connecticut to ensure the stability and sustainability of their Medicaid programs. At AHCA she worked for the state of Florida where she implemented its first Medicaid behavioral health contracts. There she oversaw the allocation of over half billion dollars in Medicaid funding. She has also been the Director of Planning, Policy and Development at the Human Resources Administration (HRA) Medical Assistance Programs, where she assisted with the implementation of the Family Health Plus programs and oversaw the planning efforts of the New York City Medicaid program. Prior to her joining HRA, she was the Vice President of Community and Government Affairs at the Prospect Park Alliance, where she was responsible for government relations, educational and community involvement programs. Ms. Fertil has taught Health Policy and U.S. Health Care Delivery Systems at Lehman College and SUNY Old Westbury. She holds a Bachelor of Arts in Comparative Literature (French, English and Spanish) from Cornell University, a Masters in Public Heath from Columbia University and a Masters in Government Administration from the University of Pennsylvania.
---
VISN 4 — Renee Hoover
---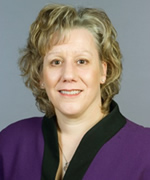 VISN 5 — Paula Gorman
Ms. Gorman began her Federal career in 1987 as a Recreation Therapist for the Washington DC VA Medical Center. She has since held positions of Voluntary Service Specialist, Chief, Voluntary Service and Recreation Therapy and the Assistant Director overseeing multiple services to include Prosthetic Service, Canteen Service, Chaplain Service, Voluntary and Recreation Therapy Service, Patient Advocacy and Patient Centered Care. She continuously managed many of the Medical Center's large-scale, high-profile special events including the Winterhaven Homeless Stand Down and the Welcome Home Celebration for Veterans of Operation Enduring Freedom, Operation Iraqi Freedom and Operation New Dawn (OEF/OIF/OND).
Ms. Gorman joined the VA Capitol Health Care Network- V05 in 2011 as the VISN Rural Health Consultant and Lead Women Veterans Program Manager. She received her BS degree in Therapeutic Recreation from the University of Maryland. In her twenty-six years with the Department of Veterans Affairs she continues to serve our nation's Veterans with compassion, commitment and professionalism.
---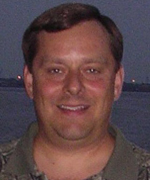 VISN 6 — William (Randy) Johnson
William (Randy) Johnson is a 26-year Veteran of the U.S Navy retiring as Lieutenant Commander, Medical Service Corps. He served Naval Hospitals, Guam, Millington TN, Corpus Christi TX, Subic Bay RP, Bethesda MD, Pearl Harbor HI, and Portsmouth VA. Additionally he supported U.S Marine Corps at 3rd FSSG Okinawa and Camp Lejeune NC.; supported the Multi-national peace keeping forces in Beirut Lebanon, and was Medical Inspector for the Pacific Fleet Board of Inspection and Survey. His primary duties included managing public health, industrial hygiene & safety, radiation health, medical administration, environmental protection and epidemiology programs.
Randy holds a Bachelor's degree in Biology from Concord College, WV, a Master's degree in Operations Management from University of Arkansas and is a graduate of the U.S. Naval War College.
Randy has been with VA since 2003, first as the Executive Assistant to the Mid-Atlantic Health Care Network (VISN 6) Geriatrics & Extended Care Service Line; additionally IntegratedEthics Point of Contact in 2007 and Hospice & Palliative Care Program Manager in 2009. In 2014 he was transferred to Primary Care Service Line as Executive Assistant where he continues to serve as IntegratedEthics POC and in his new role as VISN Rural Consultant.
---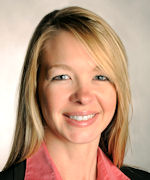 VISN 7 — Kristin Pettey, LGSW
Kristin Pettey began her Federal career in January 2006 as a Social Work Intern at the Tuscaloosa VA Medical Center. She has since held clinical social work and program lead positions at the Tuscaloosa VA Medical Center. As an experienced social worker, she has provided outpatient recovery services for the treatment of substance abuse and post-traumatic stress disorder (PTSD). Kristin was instrumental in the implementation of Cognitive Processing Therapy (CPT) for PTSD at Tuscaloosa VAMC and received CPT provider certification in 2009.
Prior to her current position, Kristin was selected as a rural health project manager at Tuscaloosa VAMC, where she assumed responsibility for implementing a new rural health outreach program. She now is the Rural Health Coordinator for Tuscaloosa VAMC while continuing her efforts at the VISN Rural Consultant. Kristin earned her BS Degree in Psychology from the University of Alabama in 2003. She earned her Masters of Social Work from the University of Alabama in 2006 and is a licensed social worker.
---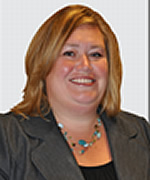 VISN 8 — Michelle Winslow
Michelle B. Winslow began her VA career in 2001 as an Administrative Resident at the Syracuse VA Medical Center. In 2003, Michelle began work for the VISN 2 Upstate New York Healthcare System in Geriatrics and became involved with projects in telehealth and rural health. She is a 2005 graduate of the Network Executive Healthcare Leadership Institute. Michelle is currently the VISN Telehealth Coordinator and VISN Rural Consultant for the VISN 8 VA Sunshine Healthcare Network. Michelle has a Master of Science in Health Administration, an MBA and is a Fellow in the American College of Healthcare Executives.
---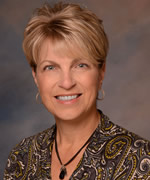 VISN 9 — Jackie Morales, LCSW
Jackie Morales began her Federal career as a Social Worker Intern at the Birmingham VAMC in January 1986. Jackie has since held clinical social work and social work coordinator positions with the Birmingham VAMC, James H. Quillen VAMC in Mountain Home, Tennessee and the Tennessee Valley Healthcare System in Murfreesboro, Tennessee. She has provided direct patient care to Veterans in both the acute and long term care setting. In 2006, Jackie was named the James H. Quillen VAMC Woman of the Year. Jackie earned her B.S. Degree in Psychology from The University of Alabama in 1984. She earned her Master's of Social Work from The University of Alabama in 1986.
---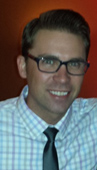 VISN 10 — David Chmielewski
David Chmielewski began his Federal career in 2002 as a Student Trainee at the Louis Stokes Cleveland VA Medical Center. In 2006, he became the Program Specialist within Cleveland's Home Telehealth program, a position he held until 2009 when he was named the Cleveland VA's Telehealth Program Manager, a position he holds to this day. He is actively involved in the development, oversight, and expansion of Cleveland's Home Telehealth, Clinical Video Telehealth, and Store & Forward Telehealth programs. He also serves as the coordinator for VISN 10's video-to-home expansion and program development. David has been actively engaged in rural program development throughout his tenure with the Telehealth program and has held the role of VISN 10 Rural Health Consultant since 2013.
David received his Bachelor of Arts degree from the University of Akron in 2006 and his Master of Business Administration, with a concentration on Healthcare Management, from the University of Akron in 2010.
---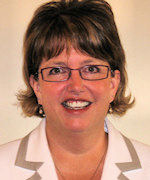 VISN 11 — Sherri S. DeLoof, LMSW
Sherri DeLoof began her VA career in 1995 as a social worker at the Battle Creek VA Medical Center. In 2003, she became a social work supervisor and program coordinator for the VA Home and Community-Based Care Programs. Sherri's past experiences also include work in mental health, geriatrics, and primary care. She earned a Bachelor Degree from Spring Arbor University in 1993 and a Master Degree in Social Work from Western Michigan University in 2000.
---
VISN 12 — Sandra Calenda
---
VISN 15 — Mary O'Shea
---
VISN 15 — Lisa Y. Jones
---
VISN 16 — Jennifer L. Petersen
---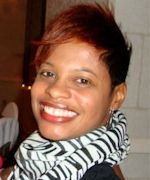 VISN 17 — Shenita Guillory
Shenita Guillory currently serves as the Rural Consultant as well as the Telehealth and Rural Access Program Manager for VISN 17. Prior to this position, she served as Assistant Director of the VA Caribbean Healthcare System in San Juan, Puerto Rico. Shenita has also held various positions at the Jack C. Montgomery VAMC in Muskogee, OK and the Michael E. DeBakey VAMC in Houston, TX. In each of these roles, expanding access to rural Veterans has been a key focus.
---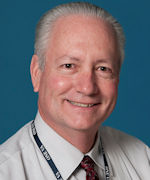 VISN 18 — Kenneth Browne
Kenneth Browne was appointed Rural Health/American Indian Planner for VISN 18 on October 10, 2010. Mr. Browne is a longtime employee of VA and Indian Health Service. He started his civil service career in 2001 with IHS as Fiscal Officer in Lakeport, California. He has diverse experiences, having served as a Fiscal Officer, Acting Facility Director, Administrative Officer and as a Health Systems Specialist. Mr. Browne graduated from Arizona State University in Tempe, Arizona earning a B.S.in Health Sciences in 1981 and a MBA from the University of Phoenix in 1986. Mr. Browne is a Veteran having served with the U.S. Air Force from 1986 to 1990. Mr. Browne is proud to have been able to fly the T-38 Talon at Williams AFB, Arizona and Sheppard AFB, Texas; the C/AC 130 Hercules at Hurlburt Field, Florida, and the F-15 Eagle at Holloman AFB, NM.
---
VISN 19 — Josie Mitchell
---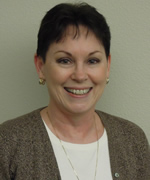 VISN 20 — Jodie Waters
Jodie Waters serves as the Strategic Planner and Rural Consultant for VISN 20. She began her federal career with the Social Security Administration, working for 11 years in the San Diego, CA area. She joined the VA in 2005 and worked at the Northern Arizona VA Health Care System in Prescott, AZ as Business Manager for the Primary Care Service Line. She moved to Vancouver, WA in May 2009 to accept the newly established VISN 20 Rural Consultant position. Jodie holds a Bachelor of Arts in Education from Arizona State University and pursued graduate work at San Diego State University. In addition to her federal service, Jodie has held teaching positions at the secondary and college levels.
---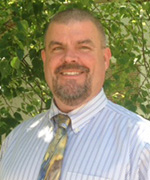 VISN 21 — Kelly Flannery, MHA
Kelly Flannery was appointed in March of 2012 as the VISN 21 Rural Consultant. VISN 21, also known as the Sierra Pacific Network, has a large catchment area that includes northern California, north-western Nevada, Hawaii, American Samoa, Guam, and the Commonwealth of the Northern Mariana Islands, as well as the Philippines. Mr. Flannery began his career as an Anesthesia Technologist in the private and State of California sectors. He was hired by the Department of Veterans Affairs (VA) in 1999 where he continued his career as an Anesthesia Technologist at the San Francisco VA Medical Center for eight years. Mr. Flannery was appointed as the Assistant Chief of Benefits and Data Management Service at the VA Northern California Health Care System. He later was selected as the VA Northern California Health Care System's Facility Planner, Sacramento Valley Division, where his collateral duties included Rural Health Coordinator.
Mr. Flannery is a graduate of the VA's Leadership Development Institute and holds an Associate of Science degree in Biology from Sacramento City College and a Bachelor of Arts in Theology and Religious Studies from the University of San Francisco. In December of 2013, Mr. Flannery completed his Master's degree in Healthcare Administration from Walden University. Mr. Flannery is an affiliate of the American College of Healthcare Executives, supports the VISN 21 Chief Planning Officer, and is engaged in VISN 21's process of becoming a Lean Healthcare organization through systems redesign efforts. The VISN 21 Rural Health Program is quite extensive and Mr. Flannery works with Rural Health Coordinators at each of VISN 21's health care systems to execute and manage ORH-funded projects that increase access to care for Veterans residing in rural and highly rural locations.
---
VISN 21 — Kristie Veal
---
VISN 22 — Beata Chen
---
VISN 22 — Deborah Holden-Grogan
---
VISN 23 — Mia Rasmussen
Mia Rasmussen serves as the Strategic Planning Officer for the VA Midwest Health Care Network (VISN 23) in Minneapolis MN. She joined VA in 2004 as a Graduate Health Administration Training Program (GHATP) Fellow, and progressively advanced in three VA Medical Centers as an Administrative Officer in Imaging Service, Staff Assistant to the Associate Director, and Administrative Officer to the Medical Center Director, before moving to her Network role. Mia graduated cum laude from the University of Florida with Bachelor of Arts and Master of Education degrees, and taught high school American Government before returning to school to complete a Master of Health Administration. Mia is a graduate of the VHA Health Care Leadership Institute.
return to top